The top event of the "Initiative Economy 4.0" on digitization
Larger. More inspiring. More interactive.
The top event of the Initiative Economy 4.0 Baden-Württemberg returns live in 2023!
After the Digital Summit - Economy 4.0 BW - unfortunately could not take place in the last three years due to the pandemic, we are thrilled to announce the 2023 edition.
Finally live again, looking forward to real conversations and encounters at the Digital Summit 2023 BW - a meeting for the entire digital community of Baden-Wuerttemberg and beyond as well as everyone interested in digitization.
Driving diversity in business – at the Digital Summit BW
Women in Tech
Until now, the start-up scene and the tech industry have been predominantly male domains. Something that should change as quickly as possible, also in the wake of the increasing shortage of skilled workers. Measures against the gender gap and for a more inclusive economy are needed! Get to know some of the most influential women in the tech industry and their digital business models that are driving change: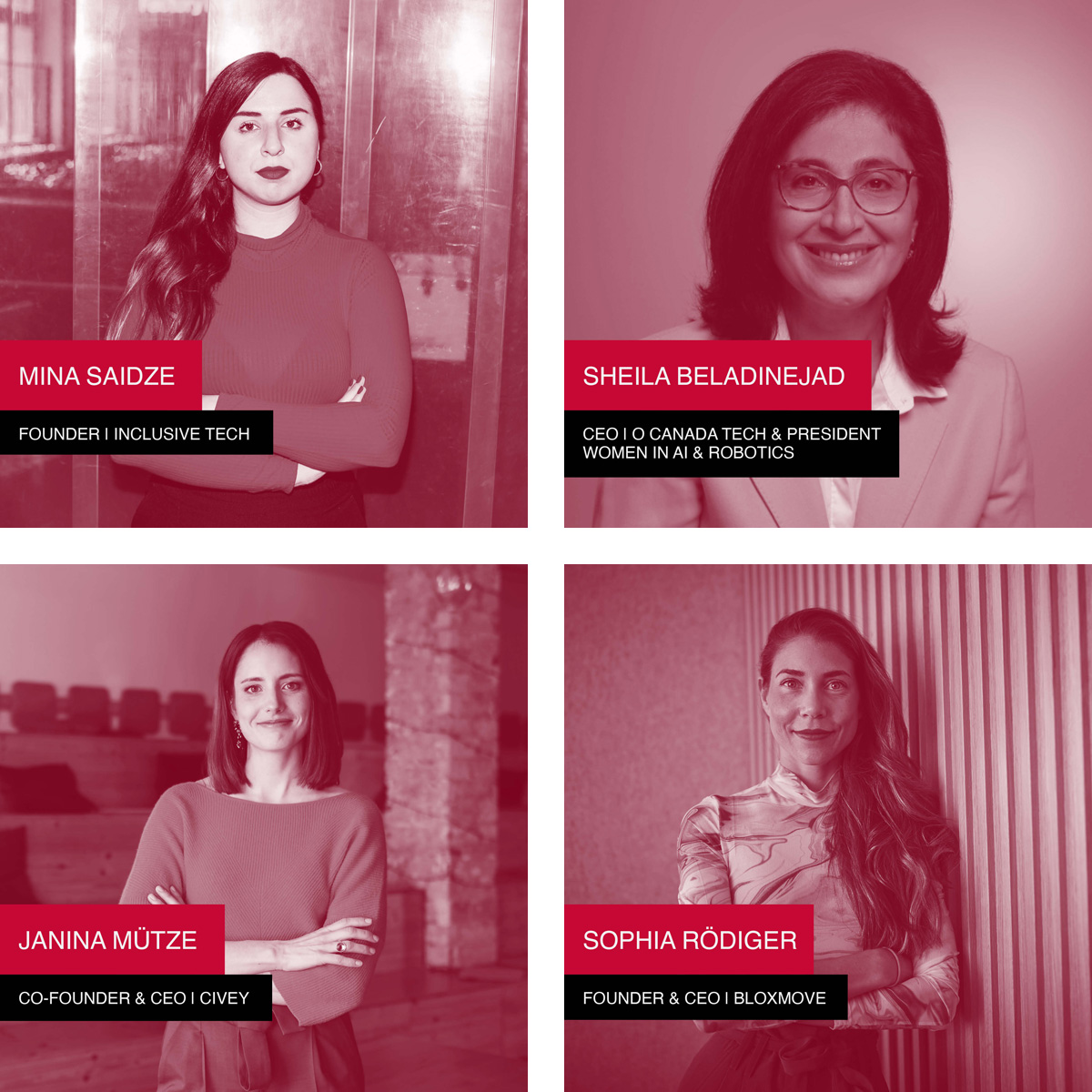 In addition to the experts on Women and Diversity in Tech, look forward to other top-class speakers from the fields of Metaverse and Web3, as well as automation and technology transfer, who will offer you inspiration for a successful digitalized future: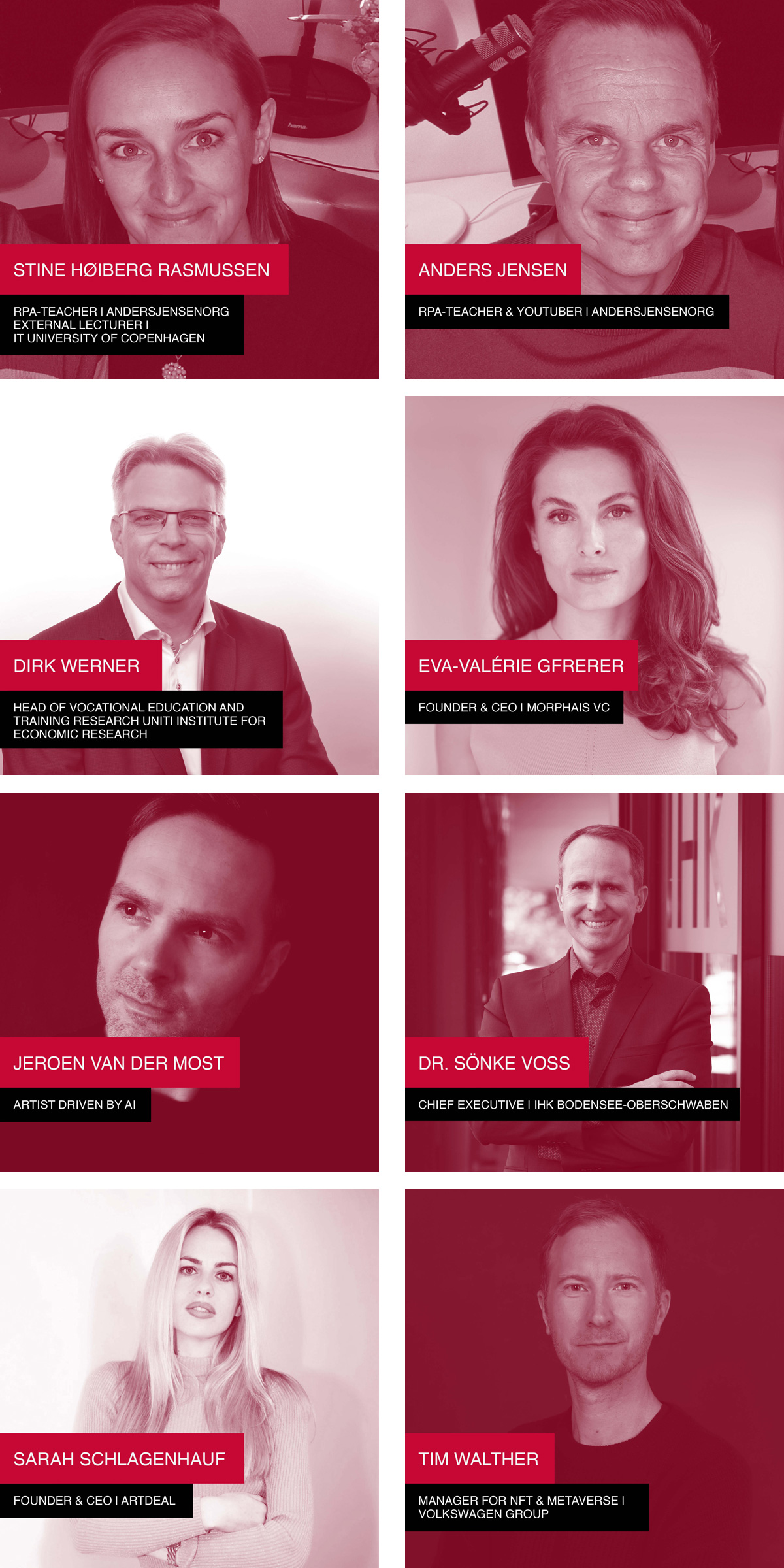 4 stages - 4 hosts
There will be four stages at the Digital Summit BW, some with parallel programs. Our four moderators and digital experts will guide you through the diverse program: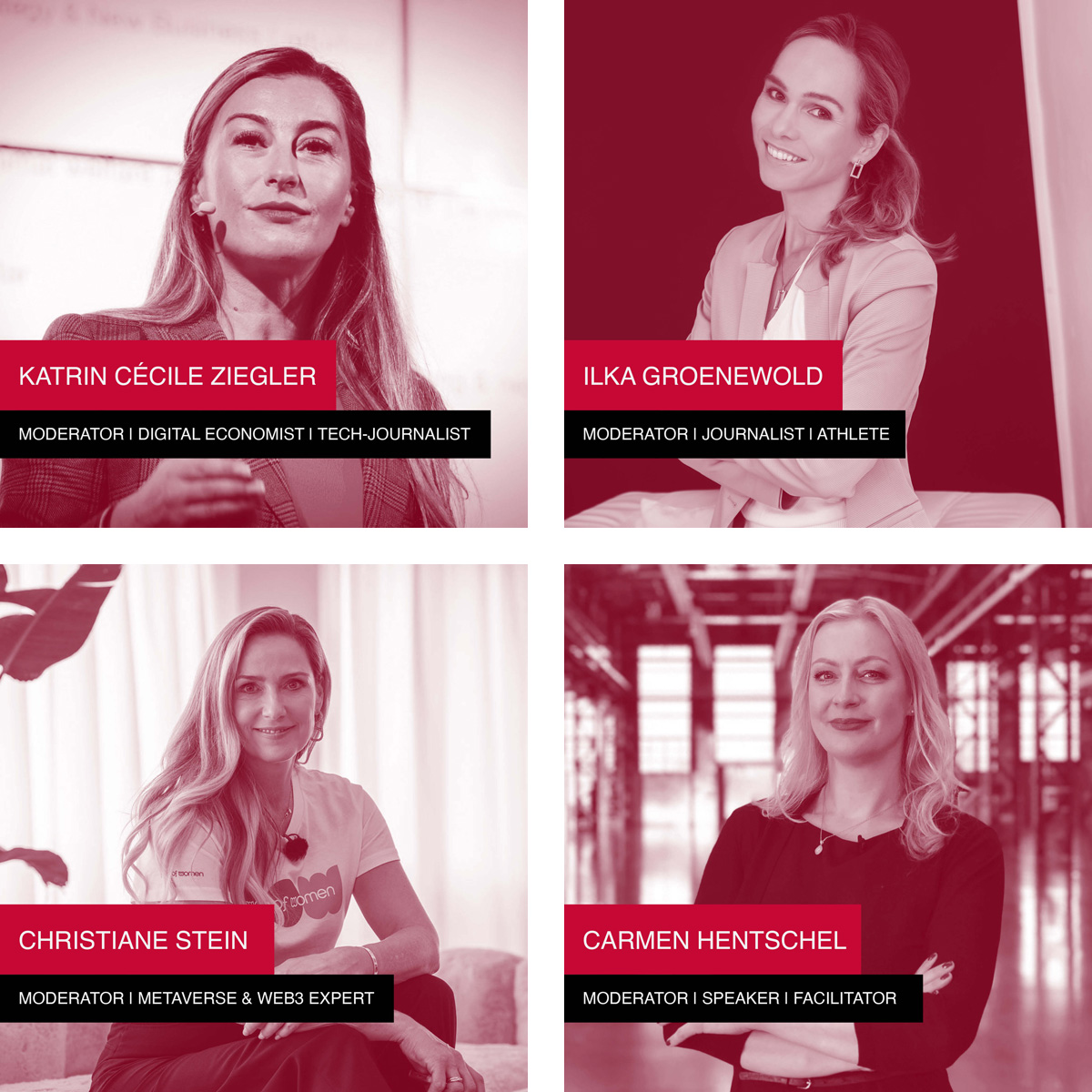 Great insights by practicioners at the Digital Summit Baden-Wuerttemberg 2023 - not only for SMEs.
On June 22, 2023, you can look forward to exciting and inspiring personalities who will provide impetus for disruption and innovation.
On stage, among others:
the HR pioneer No.1 Cawa Younosi
Germany's "Miss LinkedIn" Céline Flores Willers
and Dorothy Di Stefano, the immersive artist who curated Saudi Arabia's largest light art festival.
We also dedicate a stage to SMEs, the small and medium-sized enterprises. This is not surprising, since 99 % of the nearly 500,000 companies in Baden-Wuerttemberg are SMEs and make a crucial contribution to our country's technological leading position in Europe. In order to secure this position, SMEs must remain competitive and ahead of the technological developments- innovative digital solutions are a significant factor in international competition. Therefore, we are pleased to announce practitioners with valuable insights:




Digital natives provide exciting insights
Generation Z - GenZ for short - will also be represented at the Digital Summit Baden-Wuerttemberg 2023. GenZ is the first generation that has grown up with digital technologies from early childhood on and has a high affinity for mobile devices and unlimited access to the world wide web. As a result, they also present executive management with completely different challenges. Because the GenZ is different - and also wants to be managed differently.
What drives GenZ?
What expectations does GenZ have of a job and on executive management?
What kind of cultural change does the GenZ bring to companies?
Six successful GenZ representatives will speak at the Digital Summit Baden-Wuerttemberg 2023: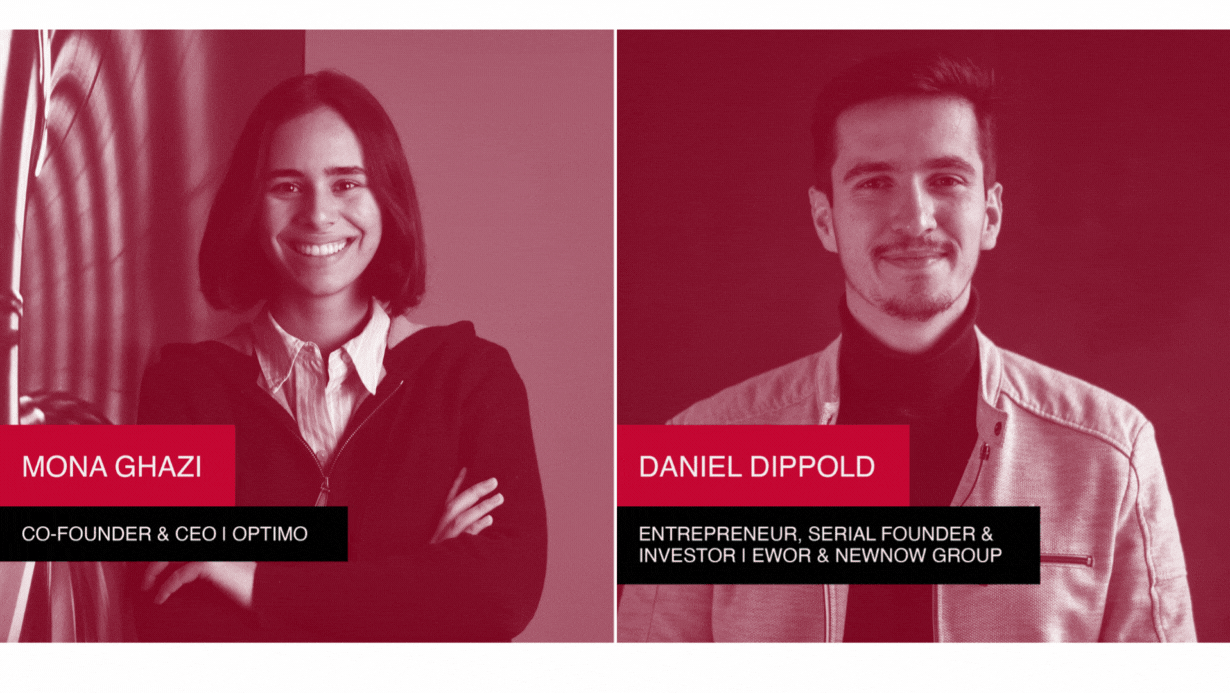 Speakers we have announced so far:
Jonas Andrulis, Founder and CEO at Aleph Alpha
Dr. Johannes van der Beek, Group Director R&D / Design & Engineering at Mosca
Sheila Beladinejad: CEO of O Canada Tech & President Women in AI & Robotic
Nikola Berger, Founder and CEO of exrex Headhunting 5.0
Dr. Martha Boeckenfeld, TOP 100 Woman of the Future and Metaverse & Web3 expert
Thomas Bornheim, CEO 42 Heilbronn
Daniel Dippold, Founder & Investor, i.a. EWOR and NEWNOW Group
Dorothy Di Stefano, Thought Leader Immersive Art and Curator
Benjamin Erhart, General Partner at UVC Partners
Matthias Gebhard, Managing Director at Bergfreunde GmbH
Eva-Valérie Gfrerer, Founder & CEO of Morphais VC
Mona Ghazi, Co-Founder and CEO at Optimo
Raphaël Haupt, Co-Founder and CEO at Toucan Protocol
Johanna Hettinger, Managing Director NEWNOW Group
Prof. Dr. Katharina Hölzle, Institutsleiterin des IAT der Universität Stuttgart und des Fraunhofer IAO
Anders Jensen, RPA-Teacher & YouTuber and founder of andersjensenorg
Sandra Jörg, IT Woman of the Year 2021, Founder & CEO at BLACKPIN
Dr. Katharina von Knop, Founder & CEO atDigital Trust Analytics GmbH
Sabrina Kraft, Founder and Growth specialist for ecommerce
Carsten Kraus, Founder & CEO, inter alia CK Holding and Casablanca.AI
Dr. Wilfried Kugler, Vice President Automation & Software at Gebhardt Intralogistics
Yannick Maier, Head of International Office at Gebhardt Intralogistics
Dr. Thomas Märtz, Chairman of the toy association Vedes AG
Davide Mercatali, Founder and CEO at ConvinZe & 4133 Marketing
Jeroen van der Most, Artist driven by AI
Vada Müller, Founder, Content Creator and Social Media Expert
Janina Mütze, Co-Founder & CEO | Civey
Olga Mordvinova, Founder & CEO of incontext.technology
Lara Obst, Co–Founder and CEO at The Climate Choice
Patrick Olma, Co-Founder and Co-CEO at Olmatic GmbH
Salome Preiswerk, Founder and CEO at the fintech Whitebox
Christian Rahn, Strategic Marketing Consultant, author & Podcaster at CMO2go
Stine Høiberg Rasmussen: RPA-Teacher & external lecturer | IT University of Copenhagen
Christina Richter, Founder Personal Branding Institut and LinkedIn-Expert
Roland Rüdinger, CEO at Rüdinger Logistics
Mina Saidze, Founder of Inclusive Techs
Dr. Björn Sautter, Senior Expert Industry 4.0 at Festo
Florian Scherl, Founder and CEO at FAST AI MOVIES
Maša Schmidt, Head of Marketing and Member of the Board at SAP Germany, Chairwoman of the Wertekommission
Sarah Schlagenhauf, Founder & CEO of ArtDeal
Franz Seubert, Co-Founder and CEO at PlanerAI & BäckerAI
Richard Schäli, Founder and Head of Research at Secanta Capital
Benjamin Talin, Founder and CEO of MoreThanDigital.info and expert for digital transformation
Dr. Sönke Voss, Chief Executive of IHK Bodensee-Oberschwaben
Tim Walther, Group Manager for NFT & Metaverse at Volkswagen Group
Dirk Werner, Head of Vocational Education and Training Research Unit at the Institute for Economic Research Cologne
Céline Flores Willers, Germany's "Miss LinkedIn" with approximately 150.000 followers on the platform and Founder & CEO at The People Branding Company
Cawa Younosi, Global Head of People Experience und Member of the Board at SAP Germany
Our Presenters are delighted to host our exciting speakers on stage:
Ilka Groenewold, Moderator, Journalist & Athlete
Carmen Hentschel, Moderator, Speaker & Facilitator
Christiane Stein, Moderator & Metaverse and Web3 Expert
Katrin Cécile Ziegler, Moderator, Digital Economist und Tech-Journalist
More information can be found under: https://digitalgipfelbw-2023.de/en/
NEW PATTERNS TO GO DIGITAL
More than ever, Digitization is a task for small and large companies as well as research and regulatory institutions - after all, it is the driver of competition and innovation. It is also a decisive factor in securing the state's leading position as a thriving business ecosystem.
Therefore, the Ministry of Economics, Labor and Tourism Baden-Wuerttemberg is hosting the Digital Summit 2023 - Economy 4.0 BW on June 22, 2023 at the Porsche Arena Stuttgart.
At the Digital Summit 2023you can expect a program that is as diversified as it is forward-looking, linking medium-sized companies, digital start-ups, investors, and experts - in keeping with this year's motto: NEW PATTERNS TO GO DIGITAL.
You can expect:
the most promising digital technologies of the future and digital business models
practical applications and the exchange of experience between digitalization newcomers and pioneers
the influence of digitization on climate protection and sustainability goals
exciting presentations by top-class speakers on four stages
topic-specific workshop sessions that will move you in the long term.
Be there, be inspired by the practical success stories and experiences of our speakers and expand your knowledge and your network!